Hi there,
This is the final installment in my series on growth mindset, this week is all about the power of yet.
Not yet:

When you have a growth mindset, you don't fixate on what you can't do. You focus on what you're working toward. But when you're little and haven't experienced the thrill of success, you can get stuck on what you can't do. That's why they need you to...
Teach the power of yet: Sure they can't read...yet That's why kids need the adults in the room to teach goal setting.
They don't know yet: Your child may not be old enough to have actually completed anything they are proud of yet. Sure they learned to walk, but they don't remember. Maybe they know they learned to ride a bike, but they were unaware of the steps they took to accomplish that. A lot of things just happen to children. You get to show them their role in it.
Next time your child has a goal, document it with them. Use a journal to write their goal and 2-3 steps to accomplish it. Make sure they are measurable. If it involves practice, keep a chart too. Along the way take, photos of their progress so you can reflect once they achieve their goal.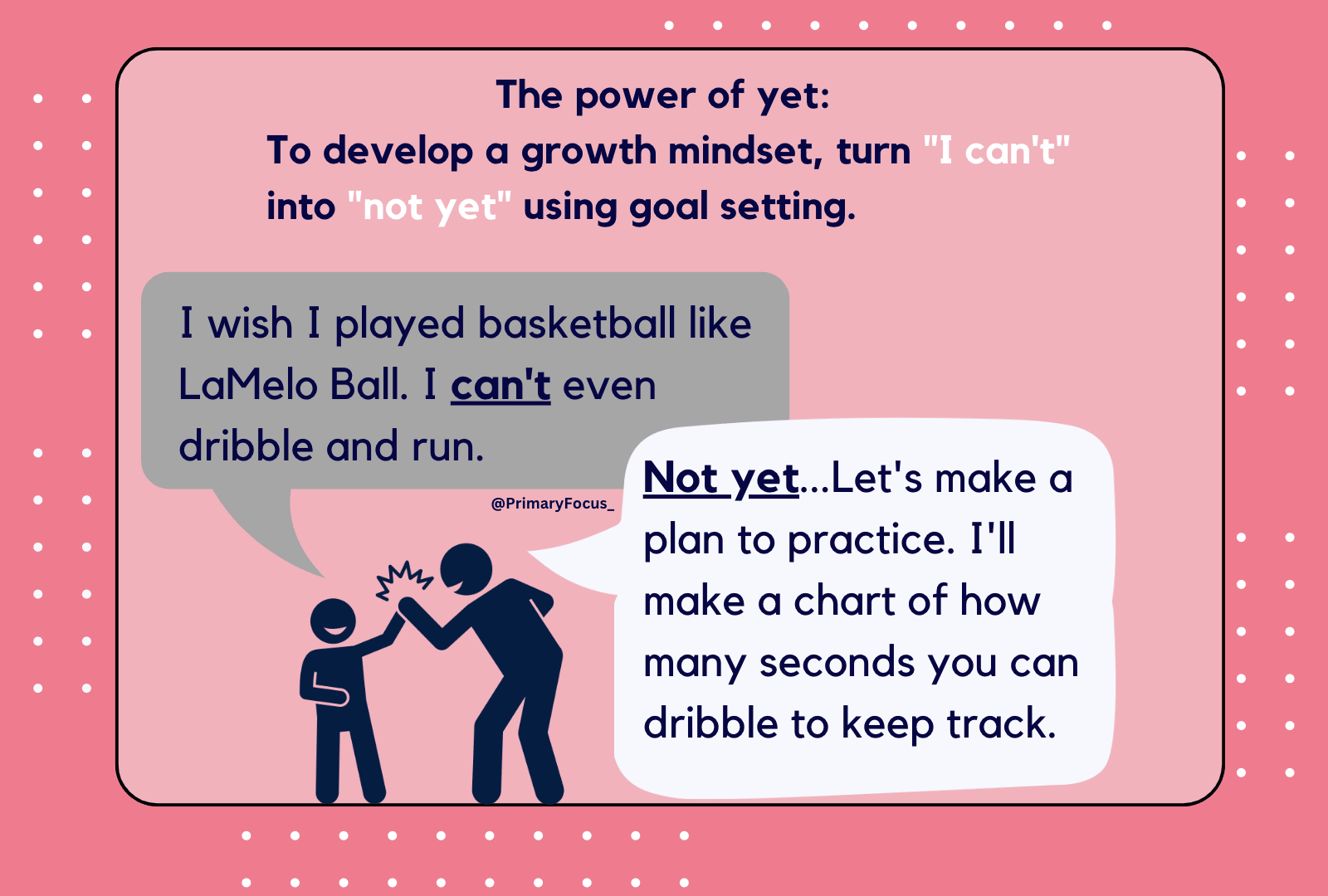 Here's a few things that have been keeping me busy:
🎙 I've been binging this podcast about what a mess reading instruction is in the United States, you'll hear my thoughts on it soon: Sold a Story
🌍 I don't play a lot of games, but I have been on a three week streak with Globle. It's like Wordle for geography lovers. Let me know if you're playing and what your average guess is!
🎥 And...my next video premieres Weds at 3:30. It's a journal of my summer reflecting on leaving teaching from the last day of school to the first. Hit the notify button so you don't miss it.
Wishing you a wonderful week,
Natalie