Cute newborn piglets! All about piglets and pigs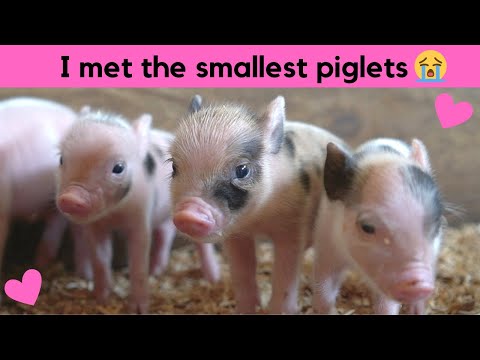 Today Miss Natalie is at A Zoo 2 You!
They are a mobile petting zoo company, they will set up a petting zoo near you. After meeting piglets at a birthday party, she reached out to meet them. There were 4 day old newborn piglets and 4 month old adult piglets! All these animals live a comfortable life and love being near people!
You can learn more about A Zoo 2 You Here: https://www.azoo2you.com/
Thanks to Kendra and Alison for an incredible day- you made us feel so comfortable around the animals.