I met Vivo the Kinkajou! Well, kind of...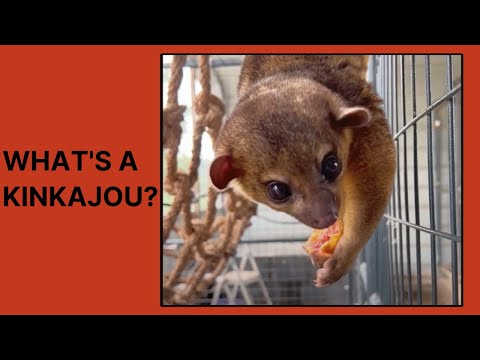 Watch Miss Natalie meet the cutest animal around- a kinkajou (honeybear) and realize what a rascal she is! See if she can stay composed as it crawls all over her. Learn a few things and have a laugh at this silly animal.
Kinkajous were featured in the Netflix movie Vivo!
Subscribe to my newsletter and more: https://links.primaryfocus.tv/
Use this video to research kinkajous and learn kinkajou facts.
Vocabulary: kinkajou, prehensile tail, honeybear, honey, bear
All these animals live a comfortable life and love being near people! Like many other animals there, Poppy was rescued. You can learn more about A Zoo 2 You Here: http://www.azoo2you.com/ Thanks to Kendra and Alison for an incredible day- you made us feel so comfortable around the animals.