Kindergarten Math Lesson: Addition, Subtraction, Equals Symbol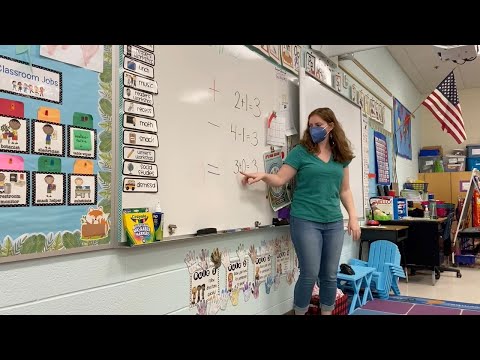 This video is from a math vocabulary lesson explaining addition, plus sign, subtraction, minus sign, and equal sign. I show the children gestures and phrases to help them recall the vocabulary and symbols. They also learn the strategy to determine if a word problem is addition or subtraction.
Using whole brain teaching techniques, children turn to teach their partner "Teach, ok" and repeat the information to remember.
These strategies are perfect for kindergarten, first grade, and second grade.
This video is a bit choppy because 2 students were early dismissal, a small group was taken out, and a fan was running in the background. I made some decisions to make it flow and cut out unnecessary moments. I hope it isn't too choppy for you!
00:00 Intro
00:07 Addition Gestures
00:54 Subtraction Gestures
01:14 Equal Gestures
01:54 Addition Word Problem
02:57 Subtraction Word Problem
04:26 Equal Sign Word Problem
06:27 Closing
Follow me on Instagram and Twitter @PrimaryFocus_